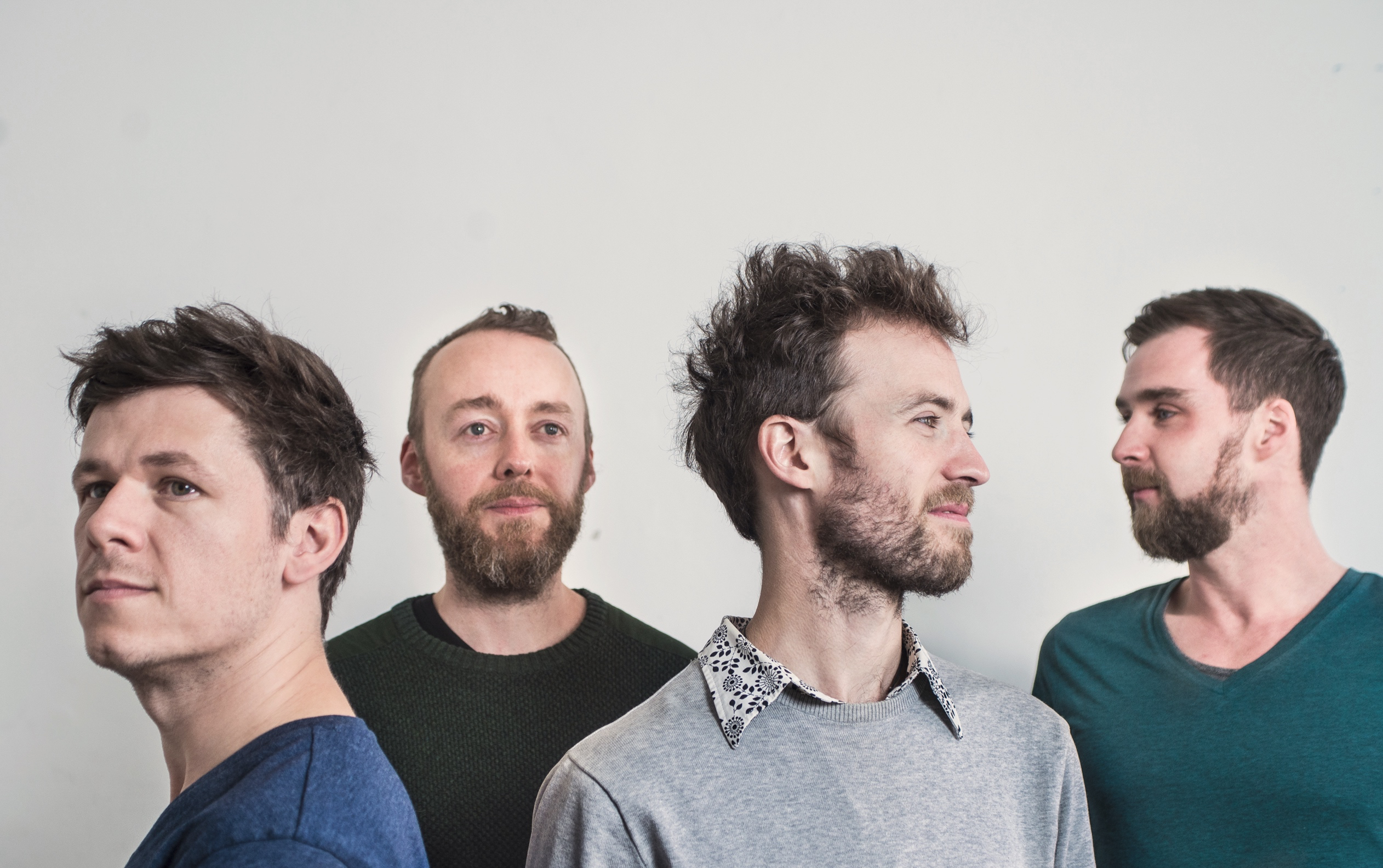 The Young Folk
The Young Folk is perhaps as much a philosophy as it is a name. TYF's progression from alt-folk mainstay to indie-pop powerhouse is evident across their two albums, while their music maintains that classic storytelling folk perspective. Folk music it is not; there's an urgency and vitality here that immediately establishes TYF as favourites with a younger audience.
The Young Folk primarily consists of a creative triangle with Anthony Furey at its apex joined by Paul Butler and Tony McLoughlin as singer/songwriters of exceptional talent in their own right. The trio are joined by Alex Borwick for most of their live shows enabling TYF to fully flex their musical muscle. The Young Folk are signed to UK's Pixie Pace Records – an imprint label of the leading world and folk music label, ARC Music – through which they released their debut album worldwide, The Little Battle in 2014 which went straight into No 2 in the Dutch charts and top 10 in Irish charts. Their new single – When Morning came – is scheduled for release in Australia early 2017 and is lifted from their new studio album First Sign of Morning.
Their commitment to writing lyrics relating to real issues concerning family, childhood memories and times of great personal value resonate with audiences immediately. The Young Folk are known for their immaculate harmonies and sing tales of times that impacted on their lives with a commitment that is hard to match and easy to fall in love with.
The Young Folk marry traditional acoustic instrumentation, perfect harmonies and contemporary production techniques resulting in a sound which has seen them compared with Fleet Foxes, Bon Iver and Crosby Stills & Nash, and are continually winning over new audiences the world over who are blown away by their fresh take on the Folk genre.
" This is an accomplished musical aggregate that join the microdots between Noah & The Whale and old Greenwich Village Kweskin Jug Band. This is folk in Cuban heels ." Eamon Carr - Irelands Evening Herald
THE YOUNG FOLK STORY SO FAR
Since their initial discovery by Pixie Pace Records on the award-winning folk compendium released by ARC Music, The Ultimate Guide to Irish Folk [curated by John O'Regan], The Young Folk are filling venues both at home in Ireland and abroad.
While The Young Folk have performed widely in Ireland at festivals, venues and showcases, they are fully committed to expanding their fanbase overseas. With this in mind, they are rapidly becoming national favourites in The Netherlands with two sold out tours which included the infamous Paradiso in Amsterdam. They have also performed extensively in the UK, France, Germany, Scandinavia, USA and now have just finished their very first headline tour of Australia 2017. Along the way, TYF have bagged support slots for Midlake,Lisa Hannigan,The Waterboys,Imelda May, Gavin James and Villagers. They have also featured at Manchester's Whiskey Sessions alongside I am Kloot, Gomez, Badly Drawn Boy, British Sea Power and Jon Allen.
TYF are also festival fan favourites. The last two years have seen them perform at Kansas City Folk Festival & Folk Alliance International in the USA, Belgium's Dranouter Festival, Australia's Port Fairy Folk Festival, Cobargo Folk Festival & Blue Mountain Festival, Germany's Black Sheep Festival, The Cambridge Folk Festival & Cornbury Festival in the UK, Ireland's Electric Picnic as well on numerous occasions for live TV appearances on Ireland's RTE's Saturday Night Live, TV 3's Ireland AM and Nick and Simon's The Dream [The Netherlands]. In the UK the band was requested by special invitation from the CEO of Vintage TV for a live session performing Way Home from The Little Battle [2014] alongside Fairground Attraction. Ireland's President Michael D. Higgins ranks as their most notable fan to date after he organised numerous performances at a private function at his residence.
Visit The Young Folk website for info on the band and more.
Tours
The Young Folk Tour Dates